Caring Conversations is an interactive NHS training tool designed to improve relationships between GP staff and their patients. It is a step-by-step tool featuring information, case study videos and interactive activities. Participants can either complete the entire tool in a single sitting or leave the process to resume where they left off at a later date.
Key Features
Saving Progress
A unique feature of this tool is that it feature several steps which must be viewed in order. Throughout the process users can view their progress via the progress bar in the header. When users first visit the tool they are asked to create an account and, as they advance through the programme, their progress is saved. This allows users to leave the programme at any time and return to where they left off without needing to skip through previous steps.

Embedded Videos
At several points in the tool there are case study videos to reinforce or elaborate on earlier points. These videos are hosted on YouTube and Vimeo and embedded into the site. Since some users will only have access to one or the other a preference switcher was implemented to allow users to choose either YouTube or Vimeo embeds. This preference is saved for the user so they don't need to do it for each video.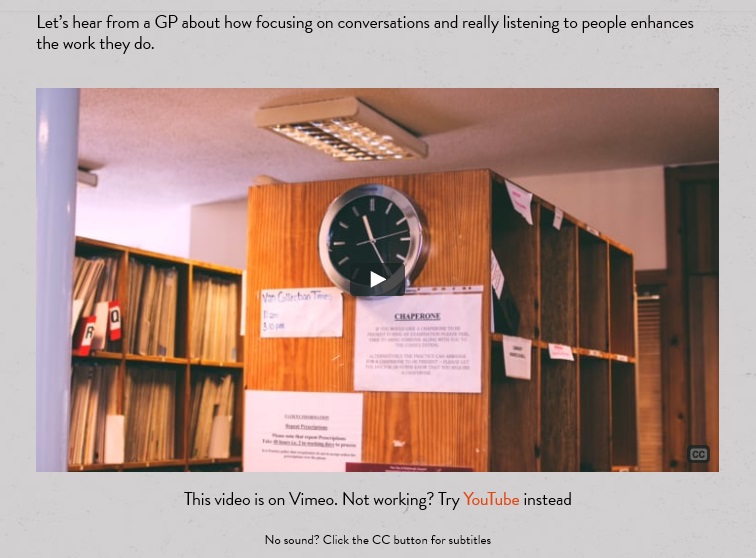 Activities
In addition to embedded videos, the training tool also has several interactive activities to gauge a user's participation and understanding. These take the form of either selecting the appropriate word or a drag and drop quiz. Where applicable the results of these activities are saved to the users account for later review.